"Sing a new Song to the Lord"
Graded Choir Program for ages 3- college
Rehearsals begin September 17.
Registration and Open House
Sunday September 10
11:00 am in room CE23
For more information, contact Kathy Fait at musicmomkf@gmail.com
La Jolla Presbyterian Church has three Children's Choir ensembles: Sonshine Singers for ages 3yrs. – Kindergarten, and Joyful Sound for children in 1st – 6th grade. There is also a Youth Choir program you can learn about here.
Why choir?
Your child will learn spiritual truths and scripture through song.
By leading in worship, your child will learn he/she is a valued member of the church family
Choir is a free, high quality music education open to the community
Choir builds self-confidence, poise, and self-esteem.
Singing is a skill that your child can enjoy for a lifetime!
Our director, Kathy Fait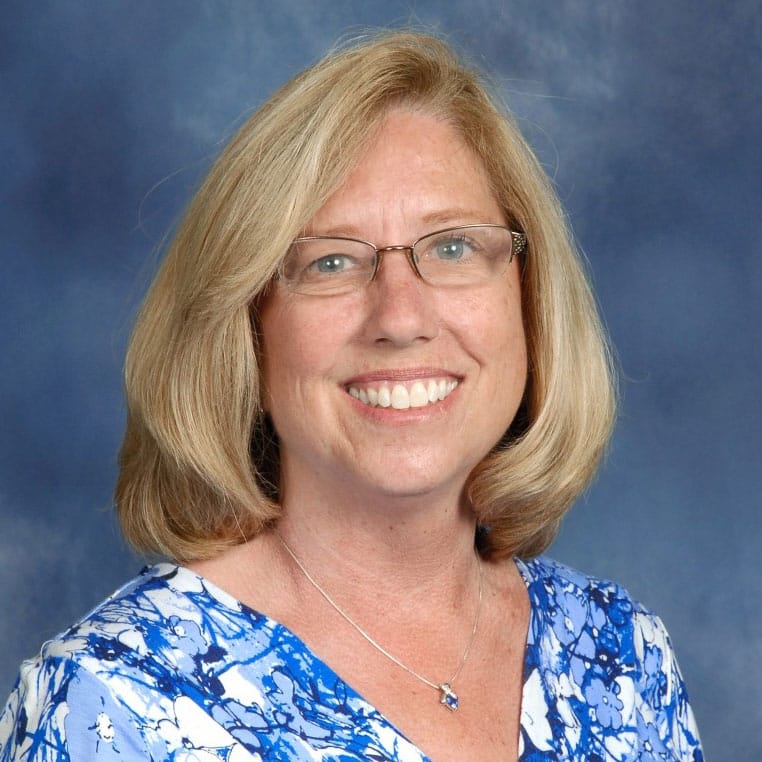 kathyf@ljpres.org
858-693-1185
All rehearsals are held weekly on Sunday mornings, from September 18- May 7 in room CE23.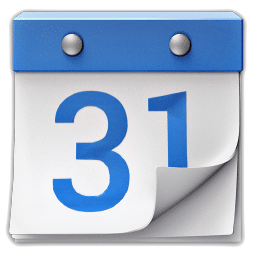 Click here for the Choir Calendar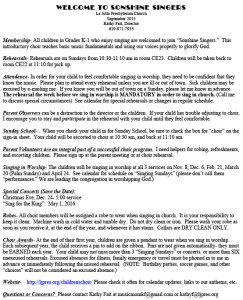 Sonshine Singers
Ages 3-5 and Kindergartners
Sundays 10:00-10:15 in CE4
Sonshine Singers Preparatory Choir is a music immersion program for ages 3-5 and Kindergartners.  The children will have 15 minutes of singing, circle games, stories, rhythm instruments and movement activities as part of their Sunday school curriculum.  The purpose of this program is to give our youngest singers a firm musical and spiritual foundation to inspire them to use their voices to the glory of God and to continue to grow into our full choir program.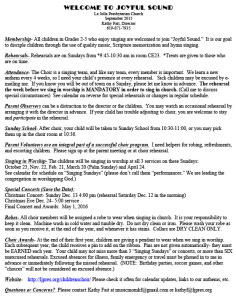 Joyful Sound
Grades 1st – 4th
Sundays 9:15-10:00 in CE4
The elementary choir continues to build on musical concepts and begins to learn to read music, singing in rounds and 2 parts.  Joyful Sound leads in worship approximately once per month at all 3 services and sings in the Annual Christmas Concert, "Gloria."
New members are always welcomed!   REGISTER NOW. Download this form and email it to kathyf@ljpres.org or bring it by the church office, or complete the form online: