Creating opportunities for women to have community with each other and communion with God. We create events and offerings that allow women to encourage each other, experience Jesus, and draw closer to his heart.
Quick links to: Bible Studies | Fellowship Opportunities | Women's One-Day
For details on any of our offerings, contact Director of Women's Ministry, Cynthia Blase: cynthiab@ljpres.org
Women's Bible Study Wednesday mornings 9:15-10:45am, in the Fellowship Hall, September 20-May 15
Come in person and sit at discussion tables OR join through Zoom! This year, we will take a deep dive into Israel's first kings, Saul, David, and Solomon, studying 1 & 2 Samuel and parts of 1 & 2 Chronicles, 1 Kings, Psalms, Proverbs, and Ecclesiastes. Want to understand the Old Testament better? Curious how these Scriptures point to & expect Christ? Join us for a historical, theological, & practical study! Childcare available. Contact Cynthia with any questions. To revisit previous studies, check out our podcast recordings at https://ljpres.org/women/bible-study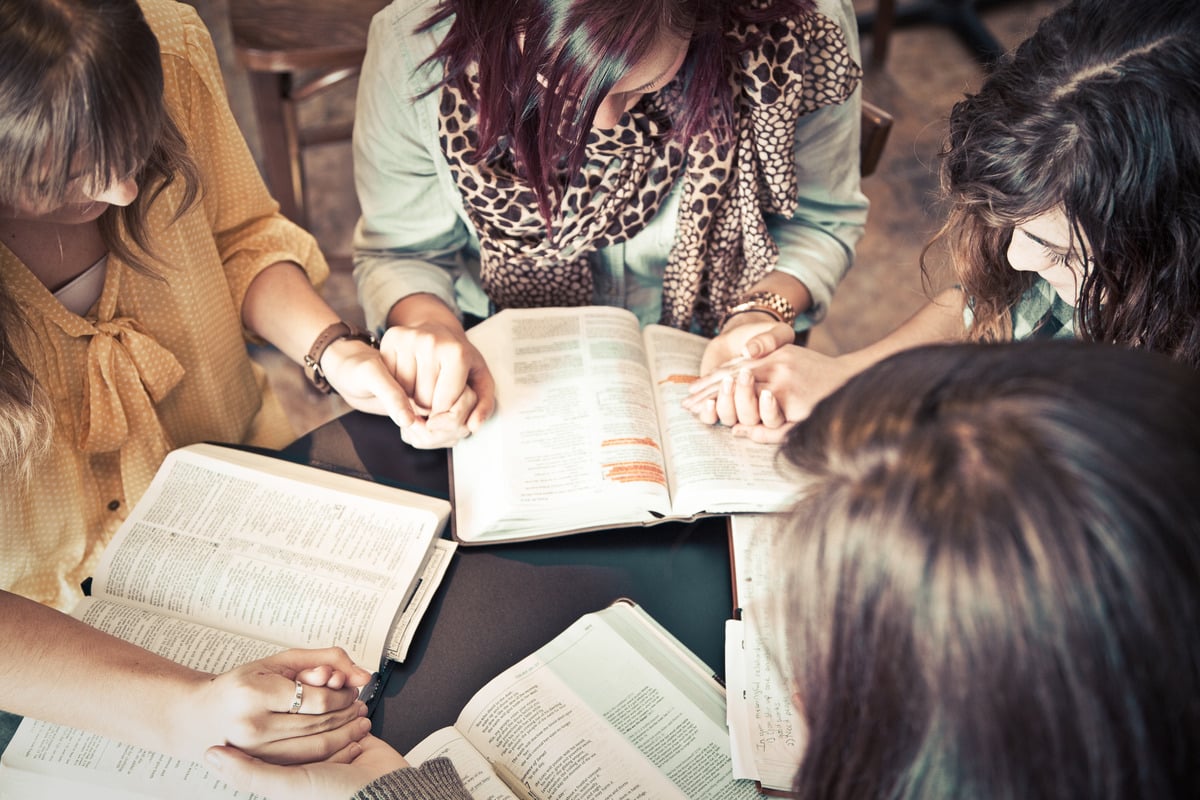 #MomLife Class with Shannon Cunningham
Join us this Fall on Tuesday mornings from 9-10:30 am for a 9-week class, Sept 19-Nov 14. We'll discuss motherhood, parenting, and be encouraged by time in community together. Childcare is available. Sign up ljpres.events/momlife
#Momlife Podcast:
Be encouraged anytime, anywhere! Check out our 7 new episodes, featuring hard questions our kids ask, including "Is the Bible True?" with Sean McDowell and "What's Up with Evolution?" with Dr. Casey Luskin. You can find the #Momlife Podcast on most podcast apps, at momlife.ljpres.org, and this season on YouTube too! Listen in for faith-filled encouragement on the go! Get all the episodes on iTunes or at http://momlife.ljpres.org
Prayer Pods:
Interesting in joining a monthly Prayer Pod with other women who are also seeking to follow Christ with their lives? Prayer Pods meet together monthly to share life, encourage each other, & pray together. New groups are being formed! Reach out to Cynthia if you would like to be part of one or would be interested in hosting one.
Get ready for our Women's 1-Day Conference:
Sign up for our 2023 Women's 1 Day Conference on November 4, "Citizens of Heaven!" Jesus says that we are either a citizen of this world, with our values and beliefs influenced by our culture, or we are a citizen of heaven, with our values and beliefs guided by God's word. This year, we are going to explore how our citizenship in heaven changes our identity, our actions, and our inheritance. Enjoy workouts, worship, and Biblical teaching. Come learn and grow with us! This year, we're thrilled to also invite Girls, 5th grade and above! Sign up here: https://www.ljpres.events/womens1day
Women's Worship Night:
Join us for worship, prayer, & Biblical teaching. Friday, February 3 from 6-8pm in the Fellowship Hall. Do you long for an authentic encounter with God? Are there things in your life that feel like they are weighing you down? Are you seeking wisdom or direction for an area in your life or with your family? We invite you to come!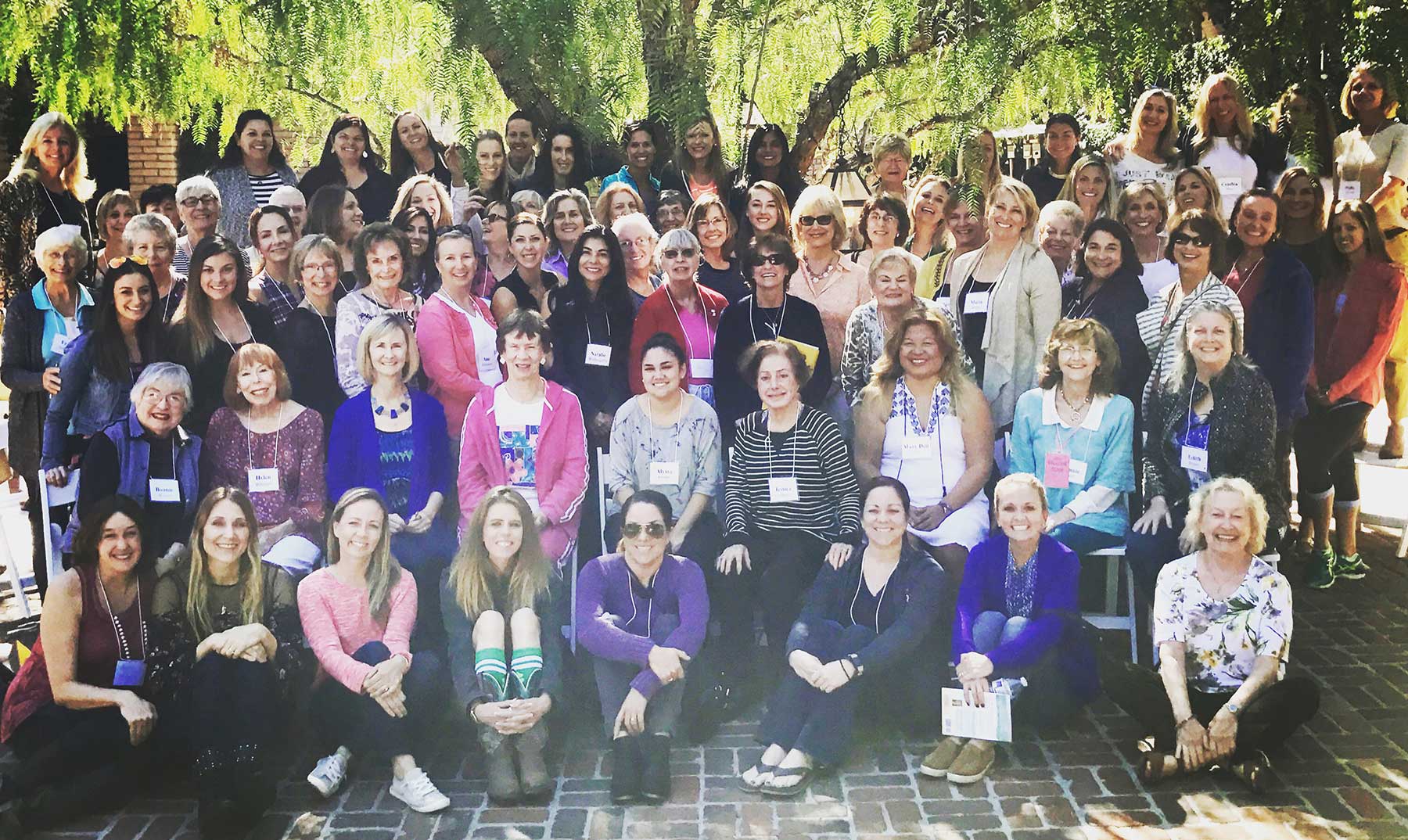 Interdenominational Women's Programs
(Programs that operate independently of the LJPC Women's Ministry Committee)
Community Bible Study (CBS)
Thursdays 10-12, in-person or online, evening online also available.
Come see what happens in people's lives when they discover God through the study of His Word, the Bible. Our classes meet weekly during the school year. Each class participant receives a course book with a commentary and home study questions. Each week, you'll participate in small-group discussions and large-group teaching. From time to time, fellowship meals will provide special times of sharing and relationship-building within the class.
We are studying "From the Red Sea to the Jordan River" looking at the Israelite's journey in the wilderness. We are back in person this fall with class time returning to 10am-noon. We will also continue to offer morning and evening online core groups for those that prefer the online format. Register at https://lajolla.cbsclass.org/ or contact Jennifer at cbsJenniferS@gmail.com for more information.
Moms in Prayer
La Jolla Elementary and Bird Rock Elementary have moms dedicated to praying for their children. For info on La Jolla Elementary, contact Cynthia at cynthiab@ljpres.org. To join the monthly gathering at Bird Rock Elementary, contact Kirsten Bruner at kirstenannblack@gmail.com.