Fear is Not Our Future Sermon Series
Here at La Jolla Pres., we want to see lives transformed through a relationship with Jesus. One way we witness that is by sharing God's Story, and equipping you to share His story as well. We strive for sermons that are informative, applicable, inviting and transformative.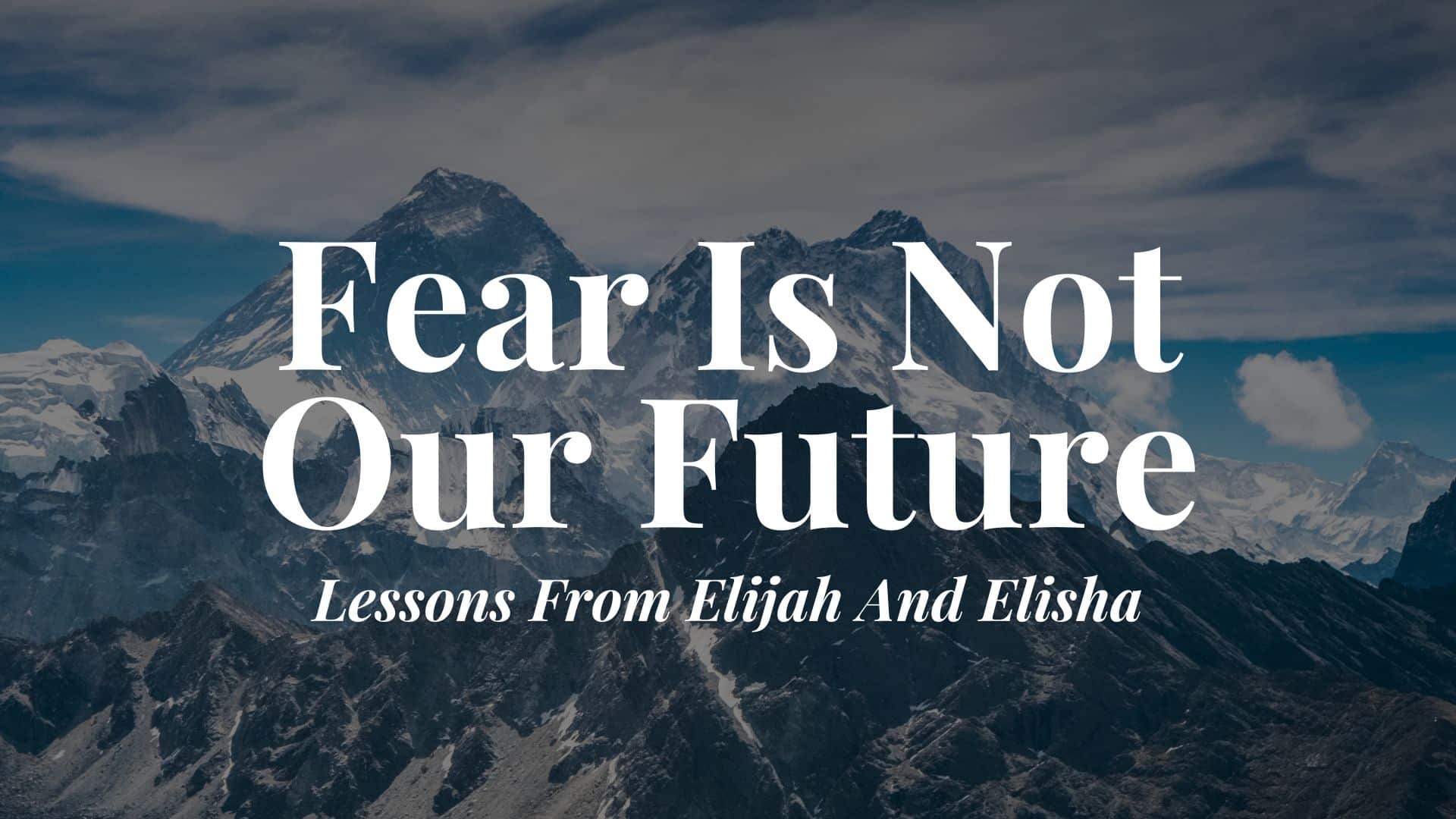 Elijah and Elisha were prophets who were seeking to live out their faith in the midst of troubled times. Many people had turned their back on God and all was not well. In the midst of fear and uncertainty, Elijah and Elisha began their ministry. They called the people of Israel back to faith in the living God. They reminded the people that fear was not their future, but that their future rested in the hands of a gracious God.  Join us as we talk about faith in troubled times.  
Fear is not our Future Table
| | | | | | | |
| --- | --- | --- | --- | --- | --- | --- |
| Date | Scripture | Sermon Title | Speaker | GG | Watch | Listen |
| 1/8 | 1 Kings 17:1-6 | The God Who Provides | Rev. Dr. Paul Cunningham | Week 1 | Video | Audio |
| 1/15 | 1 Kings 17:7-16 | The Gift Of Hospitality | Rev. Dr. Paul Cunningham | Week 2 | Video | Audio |
| 1/22 | 1 Kings 18:20-39 | Who Do You Trust? | Rev. Dr. Paul Cunningham | Week 3 | Video | Audio |
| 1/29 | 1 Kings 19:1-14, 18 | A Gentle Voice | Rev. Dr. Paul Cunningham | Week 4 | Video | Audio |
| 2/5 | 1 Kings 19:19-21 and 2 Kings 2:1-18 | Passing The Mantle | Rev. Dr. Paul Cunningham | Week 5 | Video | Audio |
| 2/12 | 2 Kings 2:19-25  | A Tale Of Two Cities | Rev. Dr. Paul Cunningham | Week 6 | Video | Audio |
| 2/19 | 2 Kings 8:1-6 | Restoration | Rev. Dr. Paul Cunningham | Week 7 | Video | Audio |