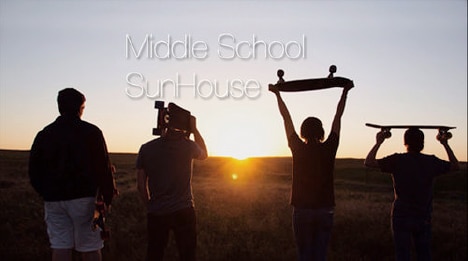 We know that middle school can be an awesomely fun but also weirdly challenging as well. SunHouse's goal is to journey with you through the fun and tough times. Check out our events and opportunities to see how we're building community among middle school students.
Our Mission Statement:
We create a safe and welcome space by treating all students as though they belong and are a fundamental part of SunHouse even if they do not believe. We accept all students in all walks of life without exclusion, and will usher students into creating and developing a faith of their own through intentional relationships. We prioritize sharing God's story of grace, love, and truth, and we will also show how students' personal stories can be integrated into God's story!
Middle School SunHouse (Grades 6-8)
Sunday Mornings
We have a SunHouse Sunday school in the SunHouse during the 8:45am service.  We serve pancakes or bagels in the beginning and then have some good Bible study.  This is for both Middle School and High School students.
10AM Service
We encourage students to join us for the 10am worship service in the Life Center.  We sit in the front left.  Come worship with us.
Wednesday Nights
Wednesday nights are reserved for Middle School students at SunHouse!  We meet in the SunHouse (7715 Draper Ave, on the corner of Kline) from 5-7pm.   From 5:00-5:30 we have a simple dinner, and then play some fun games and end by talking about some awesome teaching about how God wants to be in a middle schoolers life.  Join us from a fun time.
Events
Ladle Fellowship When there is a 5th Sunday in the month, join us for an opportunity to serve at a soup kitchen in Downtown San Diego.
Winter Camp at Forest Home Every year over Martin Luther King Jr Day weekend.  An amazing camp with 600 high school students all in one place having some super fun times with zip lines, snow tubing hill, high ropes course, super fun games, and some awesome worship and teaching about how God can be in our lives.
Summer Camp at Forest Home One of my favorite weeks of the year!  Back up to Forest Home for an amazing week in Summer.  You get an entire week at Forest Home Creekside camp, meals, transportation, and a whole lot of fun and amazing teaching from some great people.
Fun Events Here is a sampling of other events we do.  Look at SunHouseOnline.com for more info and dates.  Broomball, SkyZone, Mystery Night, and a whole lot more.