Our Mission
One of our Core Values at LJPC is GOING. We believe that Christ has called us to love our neighbor, and serve and care for the widows and poor. Our mission partners serve as the perfect avenue for us to do this in the local, city-wide and global contexts. Please take time to prayerfully consider serving with one of our mission partners.
"Let your light shine before men in such a way that they may see your good works and glorify your Father in heaven."  – Matthew 5:16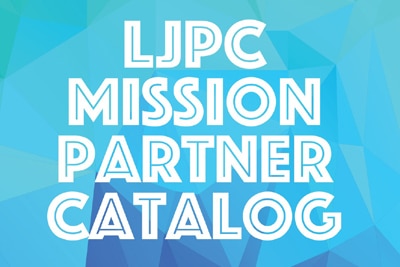 The Mission Gift Market
At the end of the year, we bring together our mission partners and celebrate the work God is doing. This is also an opportunity to purchase gifts and make donations to the various partners. You can download the Mission Gift Market booklet and price sheet here
Missions Partners:
Alliance for African Assistance & Health Clinic
Helps African refugees coming to San Diego.
Baja Presbyterian Missions
Helps the Mexican Presbytery start new churches, as well as supports churches and seminary students.
Baja Christian Ministries
Builds homes and spreads the gospel in Baja Mexico.
Child Evangelism Fellowship (Belgium)
Organization dedicated to teaching children about Jesus.
Ebenezer Church, SD (The People's Cathedral)
Presbyterian Church plant in Linda Vista
English Language Center
Offers adult literacy tutoring and teaching English as a Second Language (ESL). Also holds weekly classes at LJPC.
Iglesia Presbiteriana Emmanuel
Ministers to the Spanish-speaking, immigrant population in inner-city San Diego.
Interfaith Shelter Network
Helps the homeless of San Diego. LJPC hosts homeless guests in the program for 2 weeks each year.
Ladle Fellowship
Feeding the homeless of San Diego.
Lingadzi CCAP Malawi
Partnership with the Presbyterian church in Lilongwe, Malawi.
Military Outreach Ministry (SDMOM)
Christian outreach to active duty military families in San Diego County. We collect toys for distribution to military families in early December.
Nile Sisters Development Initiative
Assists women and children fleeing persecution in Africa.
Ninos Con Valor (Bolivia)
Orphanage for those abandoned, suffering abuse or suffering from HIV/AIDS in Cochabumba.
Pastors to Prisoners
Provides pastors to assist prison chaplains with inmate worship services, Bible studies, and one-on-one counseling and mentoring.
Plant With Purpose
Helps the poor restore productivity to their land, to create economic opportunity out of environmental restoration, all over the world.
Presbyterian Urban Ministries(PUM)
Responds to homeless emergency and crisis needs.
proVISION ASIA
Serves the disabled population in Bangalor, India with wheelchairs, education, and the gospel.
Reality Changers
Provides inner-city youth with the resources to become first generation college students.
San Diego Street Choir (@1st Presbyterian Church downtown)
Singing together in a choir restores physical health, mental & emotional well-being and creates connections between people. Our own Ron Bolles founded/leads this homeless choir.
Sudanese Presbyterian Church
Members are refugees from war-torn Sudan. They have started a rebuilding project in the Sudan.
UPLIFT/Kids at Heart
Tutors help low income Spanish-speaking children.
UrbanLife,  UrbanLife Farms & UrbanLife Cafe
A youth outreach and church plant, serving students in San Diego, and sharing the Gospel, mentoring and offering jobs in farming, catering and youth leadership.
Word at Work (Belize)
Shares the Gospel; trains women with the skill of sewing; to stamp out hunger provides families with seeds, chickens, rabbits and ducks to raise; sends medical equipment to advance medical technology; and educates locals about violence and abuse against women.
Young Life (South Bay)
Connects with kids who don't attend church, to share the gospel.
Mission Trips:
Mexico
Love God. Serve People. Change the World. That's what this trip is all about! We will be building houses and making a difference this spring break.
Contact Mike Sedgwick at mikes@ljpres.org for more information. Dates TBA.
Malawi
LJPC, in partnership with the Central Church of African Presbytery (CCAP), is working through child sponsorship and evangelism to bring the hope of the gospel to central Malawi.
Contact Christy Zatkin at czatkin@me.com for more information. October 2018 we hope to host a team from Malawi at LJPC.
Belize
Join us as we go to Belize with The Word at Work to proclaim the gospel. Prior projects have included King's Children's Home and the Redemptive Recycling Program.
Contact Michelle Whitney at michellew@ljpres.org for more information. Summer 2018.
Bolivia
Join a team as we go to Cochabamba, Bolivia to work with the children in the Orphanage Ninos Con Valor.
Contact Susanna Aalbers at susanna.aalbers@gmail.com  for more information. Summer 2018.
Gleanings for the Hungry
This trip to Sultana, CA will repack food for the needy in the US, as well as countries overseas.
Contact Michelle Whitney at michellew@ljpres.org for more information.  Fall 2018.