As an outreach of the Worship and Arts Ministry of La Jolla Presbyterian Church, the LJPC Concert Series is a community service program that provides inspiring music, free of charge, to the congregation and community. Download the printable brochure here.

We are excited to introduce our 2013-14 season: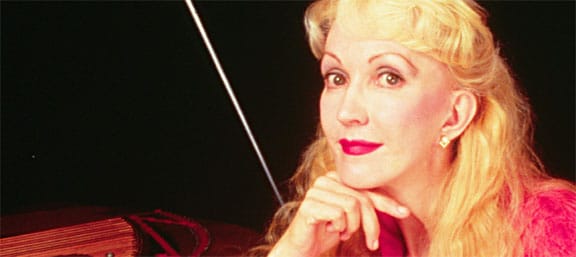 Teresa Walters
October 20, 2013, 4 PM
LJPC Sanctuary, Reception to follow
Our 52nd Concert Series season begins with an extraordinary concert artist. Hailed as "The International First Lady of Piano", Teresa Walters has performed globally in venues such as Carnegie Hall, Australia's International Conservatorium, and the Salle Cortot in Paris. The Washington Post lauds her performances, saying, "Her hands create cascades of luminescence." LJPC is honored to have her launch this year's Concert Series. This is one not to miss! Get a sneak peak here.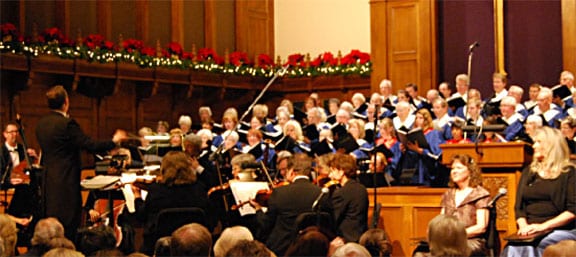 LJPC Christmas Concert
December 15, 2013, 4 and 7PM
LJPC Sanctuary, Receptions to follow
The LJPC Chancel Choir and professional orchestra celebrate Christ's birth with a program featuring Charpentier's Messe de Minuit de Noël. Charpentier borrowed the melodies of many old French carols for this work. Our concert will also include Christmas carols both familiar and new, sung by choir and congregation. With the addition of the LJPC children's choirs at the first service, this format has become a popular and well-established tradition at LJPC, as evidenced by the standing-room only crowds at both concerts. Come join us as we celebrate "Noël!"Get a sneak peak here.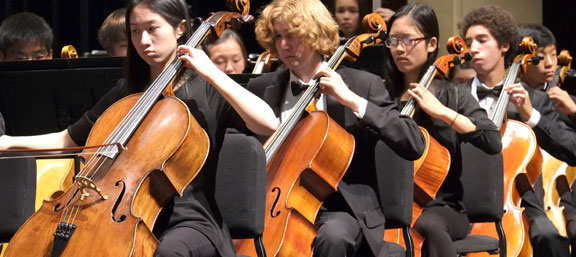 San Diego Youth Symphony Chamber Orchestra
February 9, 2014, 4 PM
LJPC Sanctuary, Reception to follow
LJPC is privileged to have the San Diego Youth Symphony Chamber Orchestra performing as part of the Concert Series. This advanced  ensemble includes the most talented students from SDYS Balboa Park Programs. The concert program will include Beethoven's 2nd Symphony, Ritual Fire Dance by Manuel de Falla, and Bartok's Viola Concerto.
According to the La Jolla Light these students "play well beyond their years. They are all on the path to becoming professional musicians and better than many orchestras of adults, even though they are only in high school." Get a sneak peak here.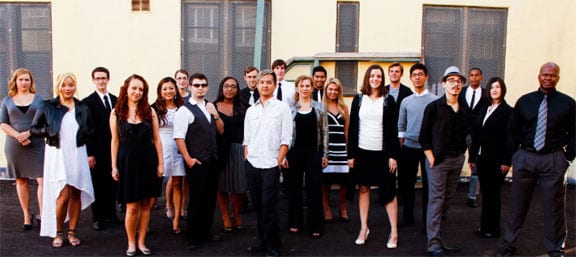 Sacra Profana Choral Ensemble
March 23, 2014, 4 PM
LJPC Sanctuary, Reception to follow
This contemporary young San Diego choir has been hailed as "San Diego's go-to choral ensemble" by the San Diego Union Tribune, and "choral music for the iPod generation" by KPBS. With their wide repertoire of songs from Mozart to Schoenberg, as well as Prince, Maroon 5, and The Smashing Pumpkins, this 24-voice ensemble guarantees an evening of unique and beautiful musical experience.Get a sneak peak here.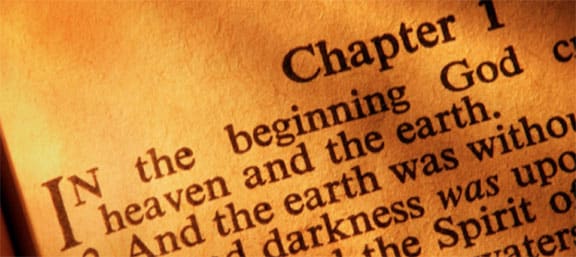 Chancel Choir and Orchestra
May 18, 2014, 4 PM
LJPC Sanctuary, Reception to follow
The Creation, the work which is "quite generally regarded as Haydn's masterpiece," reflects the optimistic emphasis on the wonders of the natural world and its painting of humanity as master of the earth.  The success of the premier performance was unqualified, heralded as "stupendous, indeed rarely equaled in the history of music." Come, let both imagination and heart be stirred by Haydn's depiction of the Biblical creation story with the Chancel Choir and Orchestra.Get a sneak peak here.