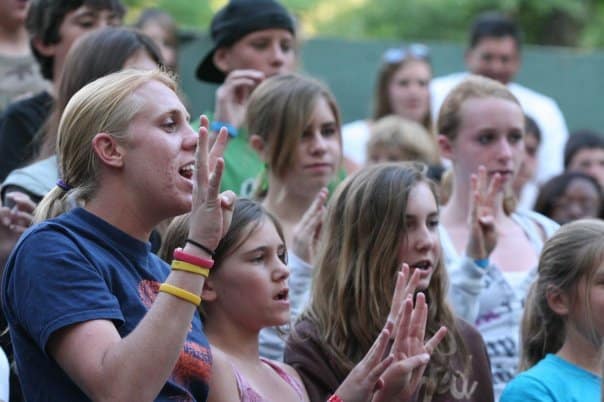 High School SunHouse (Grades 9 – 12)
Sunday mornings
On Sunday mornings we worship together at the 10 AM service. We sit together in the front row in the Life Center. Come and join us!  We usually go out to lunch afterwards too!   If you are looking for a Sunday school class, join our Middle School/High School Sunday morning service at 8:45am in the SunHouse.
Sunday Night Program
Meet us on Sunday nights from 7 – 8:30 PM at SunHouse.  Meet other high schoolers, play some awesome games, and learn more about being a Christ follower! Join us early for some yummy dinner!
Pancakes and Prayer
Tuesdays 6:30am Enjoy a great breakfast and get a ride to school
La Jolla High School Faith Club
Thursdays at lunch in the Small Gym.
Events
Ladle Fellowship Ladle Fellowship.  When there is a 5th Sunday in the month, join us for an opportunity to serve at a soup kitchen in Downtown San Diego.
Winter Camp at Forest Home  February 12-15, 2016.  Every year over President's Day weekend.  An amazing camp with 600 high school students all in one place having some super fun times with zip lines, snow tubing hill, high ropes course, super fun games, and some awesome worship and teaching about how God can be in our lives.
Summer Camp at Hume Lake  My favorite week of the year!  1,000 high school students in the gorgeous King's Canyon in Sequoia National Park for a week of ultra fun times.  Skateboarding, paintball, lake activities, bike jump, great places to build lifelong friendships, and great worship and teaching!
Fun Events  Here is a sampling of other events we do.  Look at SunHouseOnline.com for more info and dates.  Broomball, SkyZone, 8th-9th grade night, Mystery Night, Coffee House, and a whole lot more.