We Invite You to experience "The Story" with us

Here at La Jolla Pres., we want to see lives transformed through a relationship with Jesus. One way we witness that is by sharing God's Story, and equipping you to share His story as well. To help accomplish this on September 17th we will begin a 31week series called "The Story" to help guide us through the Bible and experience God's word in its entirety.
The Sunday sermons, youth and children's ministries, book study groups, and family groups will all be focusing on the same passages each week.
Over these 31 weeks we'll explore God's Story, hear Your Story, and together reveal Our Story.
Additional Resources
Online Maps and Biblical Dictionary: Paul has recommended two resources as we read through The Story. Here is a large collection of Biblical Maps, that help show the areas we are reading about; and here is an in depth Bible dictionary.
The Rest of the Story: Wednesdays 11am – 12pm Fellowship Hall. Presented by Growing Together in Faith, take a second look at that week's chapter of The Story, with Biblical teaching from Rev. Stan Beard. Everyone is welcome. Stan Beard, stanb@ljpres.org
The Story Growth Groups and Book Clubs: Are you looking for a Growth Group to follow along with The Story? We have 5 new groups starting plus openings in other groups as well. Come take a look in the Upper Courtyard. Questions, contact Brooke, brookep@ljpres.org.
Women's Bible Study: Wednesday mornings from 9:15-10:45am, LC3, starting Sept. 20. Join us for an in depth look at the 31-week sermon series that Pastor Paul Cunningham is teaching, called The Story. This Bible Study for women of all ages will be taught be Cynthia Blase. We will look at the continuous story of Scripture, focusing on the expectation for Christ, and seeing how we fit into this amazing story. Childcare will be provided. RSVP to Cynthiab@ljpres.org.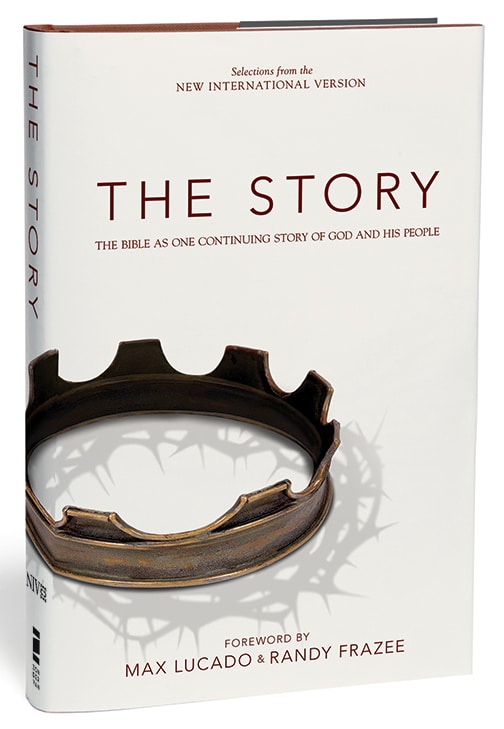 You can purchase the hard cover book from the church in the courtyard for $10, or buy it online here. There is also a Kindle version available here, if you prefer using an Ereader device. Or it's available as an audio book here.