Thank you for your interest in La Jolla Presbyterian Church Preschool! We are so excited for the 2016-17 school year, our staff and leadership are hard at work to make this the best year ever. We hope you have a great summer, and look forward to seeing you on September 6th, the first day of School!

Click here to download our 2016-17 school calendar
For more information about enrolling your child, please call 858-454-2677 or complete the form at the bottom of this page
A Christ-Centered, Child Oriented, Program of Christian Nurturing

Half day Preschool for children 2 – 5 years old

7715 Draper Avenue, La Jolla, CA 92037

(858) 454-2677 Barbara Etienne, Director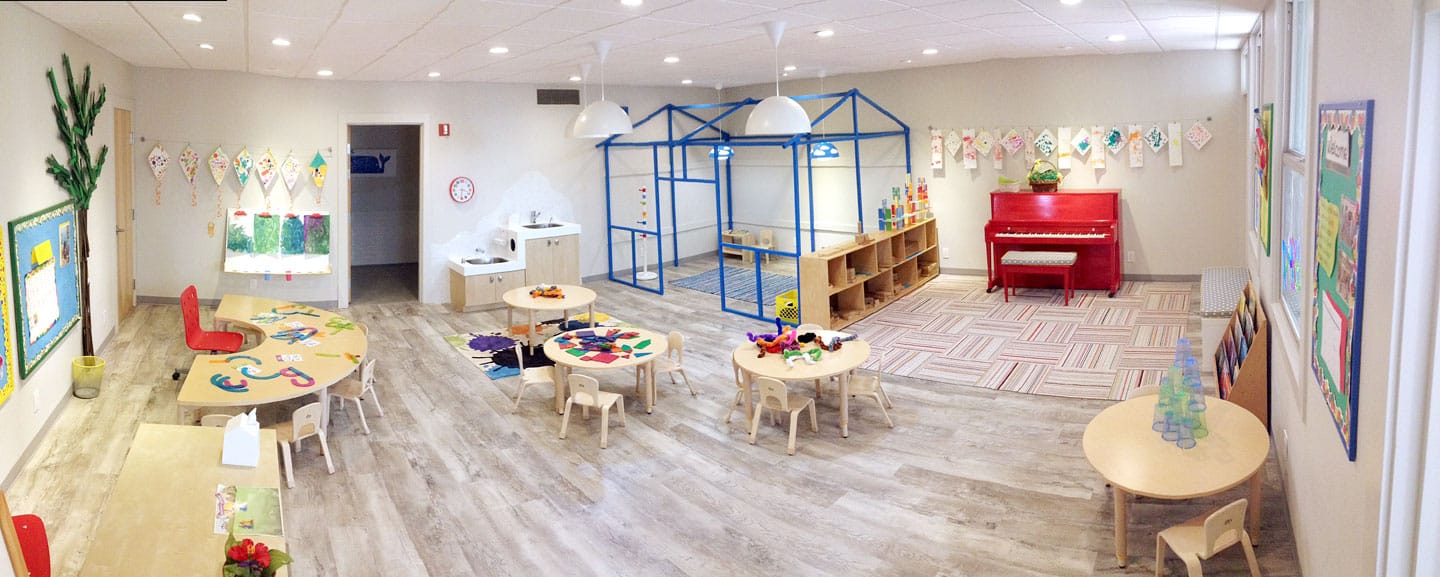 Our Philosophy

To offer a program of Christ centered, child oriented Christian nurturing in a church environment.
Our Program

Classes are open to children two to five years of age. We operate on a nondiscriminatory basis, providing equal treatment and access to services without regard to race or religion.
Classes of children are grouped by age and are in session from 9 AM to 12 PM. All children, except those in the Toddler Classes, are expected to be toilet trained.
Our school meets the licensing requirements of the State of California. Our license allows for 64 children in attendance each day. We are accredited by the National Association for the Education of Young Children.
We are a PRE-SCHOOL. We have consistently sought to make it more than a nursery or child-care center, and at the same time resisting any inclination to become too much like a kindergarten.
The keynote of our work with children is discovery. It is our desire to begin with each child where his/her interests lie and to create the kind of environment that encourages and stimulates discovery.
Staff
Our dedicated staff is the background of our program. Meet them here
2017-18 Tuition
| | | | |
| --- | --- | --- | --- |
| Class | Schedule | Yearly Tuition* | 9 Monthly Payments |
| Twos Class | 2-Day, T/Th | $3,900 | $434 |
| Twos Class | 3-Day, MWF | $5,750 | $639 |
| Threes Class | 2-Day, T/Th | $3,950 | $439 |
| Threes Class | 3-Day, MWF | $5,500 | $612 |
| Threes Class | 4-Day | $7,300 | $812 |
| Threes Class | 5-Day | $9,100 | $1,012 |
| Fours Class | 4-Day | $6,750 | $750 |
| Fours Class | 5-Day | $8,050 | $895 |
*A 4% discount will be applied towards yearly tuition when paid in full prior to Jun. 1st, 2017
*A 10% sibling discount will be applied towards the lowest yearly tuition for one child.
School Calendar

Our school closely follows the calendar of San Diego City School District. Our calendar for the coming school year will be announced later.
Wait list
To be added to the wait list, download the wait list form here and pay a $25 wait list fee. You can email the completed form to Barbara Etienne at barbarae@ljpres.org or mail it in with a check. You can also pay the fee online be registering for a secure account here.
Online Payments
Once you have registered for a secure online payment account, you can also make tuition payments easily online. Click here to get started.
For more information please, call Barbara Etienne at 858-454-2677 or email barbarae@ljpres.org
Early Morning Care:
8:00–9:00am, Monday–Friday
Flexible arrival. $10 daily fee/20% discount provided for monthly enrollment.
Lunch Bunch:
12:00–1:00pm, Monday–Friday
Children bring their own lunches. $10 daily fee/20% discount provided for monthly enrollment.
EXPANDED PROGRAM to include all age groups five days per week!
Specialty Classes:
12:00–2:00pm
Available for Threes and Fours Classes.  Includes Lunch Bunch.
Tuition: $30 per class and will follow a five or six week rotation.
Fours Enrichment Program:
12:00–3:00pm
Tuesday/Wednesday/Thursday
Designed to serve as an in-depth extension of the morning Fours Classes with a focus on fun and creative small group activities in the areas of language, math, science, writing, music, art, literacy, and problem solving.
Yearly Tuition for the Enrichment Program includes Lunch Bunch:
Three Days: $2,800
Two Days: $2,200
For additional information or to set up a tour:
Yes! I would like more information regarding the LJPC Preschool
Wait list
To be added to a wait list, download the wait list form here, and return it to the preschool with a $25 wait list fee.