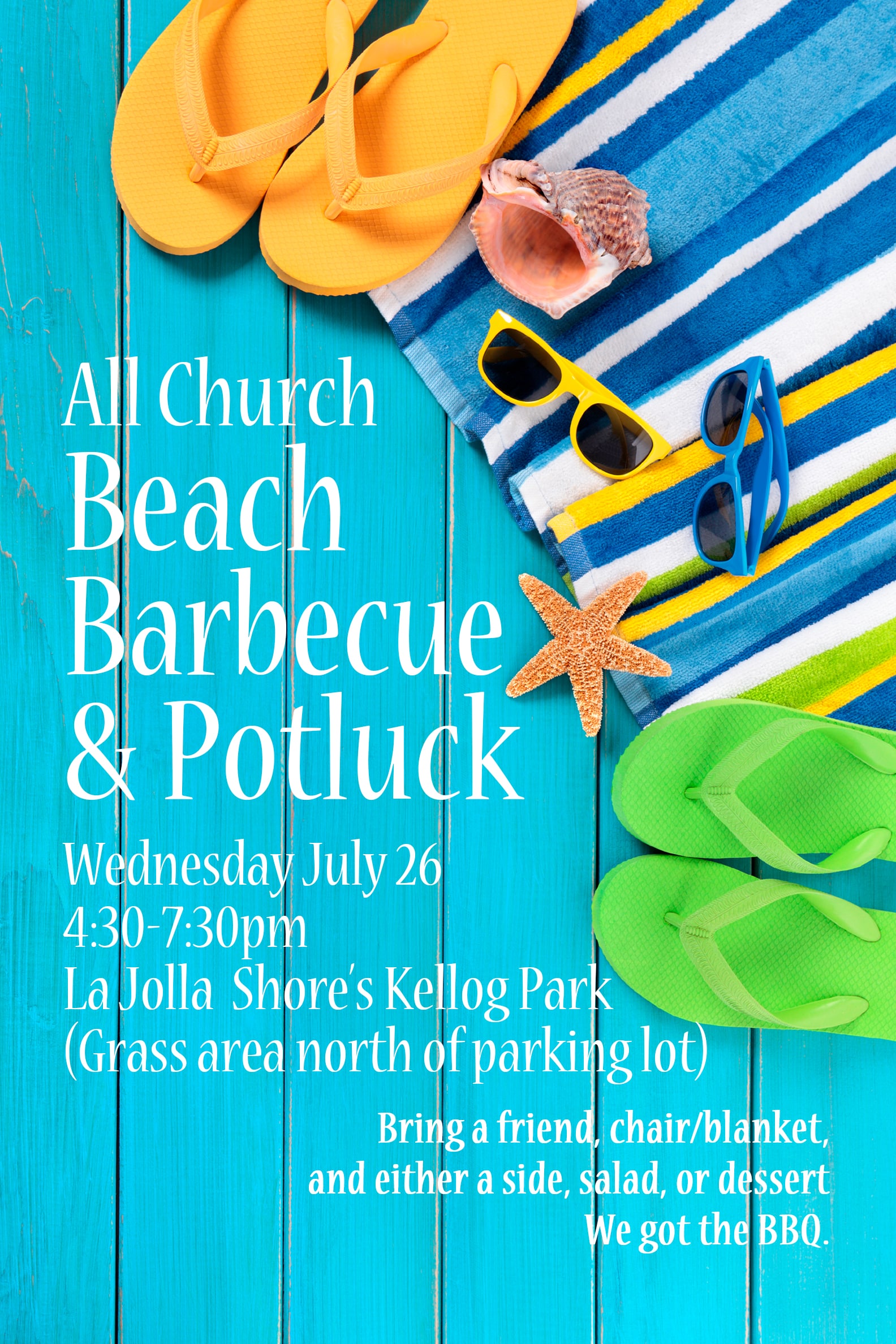 All Church Summer Nights BBQ at LJ Shores
Wednesday, July 26th – 4:30 – 7:30
At LJ Shores Kellogg Park, grass area North of parking lot near Camino del Oro and El Paseo Grande. LJPC provides burgers/dogs/fixings utensils, please bring a salad or dessert to share. There will be lawn games and lots of fun. Bring your beach chairs and blankets! $5.00 suggested donation.
For more information, contact Erika Hill, at erikah@ljpres.org
#LJPCfamilyfun
Dinner for 8


Sunday, August 13, at 6:00pm, LJPC will have several church homes around SD County hosting "Dinner for 8" guests. You can sign up to participate based on where you live. The host/hostess will contact you about what to bring. If you are interested in hosting or participating as a guest, contact Jennifer Gotenstein, jennifer.gotenstein@gmail.com